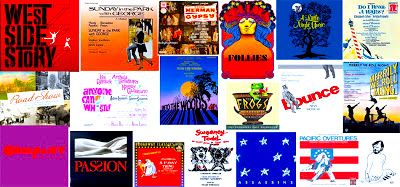 The book of Ecclesiastes says there is nothing new under the sun (Eccl 1:9).  Perhaps that explains how I feel when I look at the selection of new musicals coming to Broadway this season (you can see a list here).  This is not to knock the talent contributing to the new season, especially with composer Joe Iconis finally opening a show on Broadway (Be More Chill) after killing it for years in the musical theater cabaret scene, and a critically acclaimed new musical (Hadestown) directed by the brilliant Rachel Chavkin.  But not unlike the New York Times critics, I tend to chafe when I hear of a new jukebox musical coming to town (for those who aren't used to the term, a jukebox musical is a musical whose score consists of pre-existing pop songs that have already had a wide mass appeal in their day, and are used as the construct within which to piece a story together and thus make a musical.  Recent examples are The Cher Show; Summer: the Donna Summer Musical; and Beautiful: the Carole King Musical).  That's not to say there isn't plenty of brilliant artistry in these shows, with amazing performers. But perhaps because I am coming from the perspective of a writer, I prefer musicals that are not conceived by riding the coattails of another genre.  I feel the same reaction to shows that are based on movies that were a commercial hit at some point in the past few decades.  I am a little more encouraged about revivals, as I think every generation should have the opportunity to see the great musical theater classics, and there are often interesting ways a director will reinterpret these works, as in the new take on Oklahoma!, transferring this season from its successful Off-Broadway run. But musicals in all three of these categories still fall short of what excites me about new Broadway musicals, and represent the majority of what's new this season.
The first show I ever played piano for was My Fair Lady at the age of 14 (you can read my blog about the current Lincoln Center production here).  This set a high bar.  The characters were multi-dimensional, and each protagonist had a journey that brought about some change in them by the end.  The music was riveting and lush and dramatic.  My other high school shows were similarly rich classics.  I became hooked on musicals, and would save up my babysitting money to get on the TKTS line in New York City once a month to see what was new on Broadway.  Musical theater was not a mere diversion.  It was a world of beauty, filled with dynamic characters faced with crises that caused them to make difficult decisions.  There was room for revelation, for me to be challenged as a human, for me to be transported, for me to see the world differently as a result of these works.  To this day I can't watch Carousel or The Sound of Music without getting a new lesson from the protagonists, despite how many times I've seen them.  This was the genre I came to love and choose for my vocation.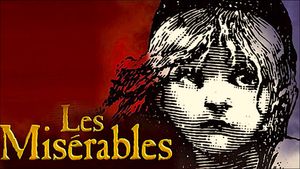 With respect to the great artists involved in creating them, jukebox musicals are not borne out of the same kind of inspiration that gave way to Rodgers and Hammerstein's top five, or Sondheim's corpus, or other culturally influential works like Fiddler on the Roof, Guys and Dolls, Gypsy, Annie, Cabaret, Les Miserables, and so many others.  Neither are musicals based on commercially successful movies.  These musicals seem to be created out of a drive to ride a wave of popularity that had its inspiration birthed through a different medium in a different time.  
The theater community of New York City has oftentimes in the past been a well of original artistic ideas the rest of the world drew from. Watershed musicals such as Oklahoma; West Side Story; Company; and Rent had great influence not only indicated by the numbers of fans, but they all influenced other artists, and birthed new ideas that helped shape the direction theater would go in.  They and others like them influenced the way we think and look at the world; the way we look at ourselves.  They tilted the rudder of New York City culture just enough to steer the ship in a new direction.  While Sondheim might not have ever become a household name, his lyrics are frequently quoted by artists, intellectuals, and influencers who reach a wider net.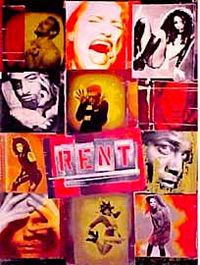 Great musicals can be an agent of cultural change.  But not when they are settling for recycled ideas, based on media that is shortening our attention spans. Shouldn't the great, inspired artistic, intellectual, and spiritual minds be the ones feeding the culture with new ideas, rather than trying to get them from either what's been said already, or what's popular in the eyes of youth who have no wisdom or experience yet? 
There are brilliant creative artists out there who have something to say that is new and original.  However, these days it seems that many (not all) new Broadway musicals are bypassing originality to cow-tow to social media and automatic audiences from a pre-existing fanbase. Thus, the artists and thinkers of today are not the ones setting the tone and feeding the culture with new creativity and ideas.  Rather, it seems that the choice of what gets produced on Broadway is responding to a social-media obsessed culture. And social media is driven by youth and instant satisfaction.  So what is the new art of today being driven by?  Inspiration?  Revelation?  Or ticket sales?  How do we turn the rudder to steer this ship back in the direction of being artist-driven rather than commercially driven?  If there is nothing new under the sun, how do we look beyond the sun?  We have to at least start with thinkers and creatives who think outside the box.  Then maybe inspiration from beyond the sun will hit them.